last weekend was the best weekend of my life. Pat took me up to Noosa (Australia) and we stayed at this amazing apartment that overlooked EVERYTHING.
it took about 4 hours to get there (bus, train, bus) but it wasn't bad; i had my ipod and a book (and Pat to lean against when i was tired :]). once we got to Noosa, we walked up the hill & found our apartment.. omggg the view was AMAZING.

(click to see them bigger)

here's what the apartment looked like-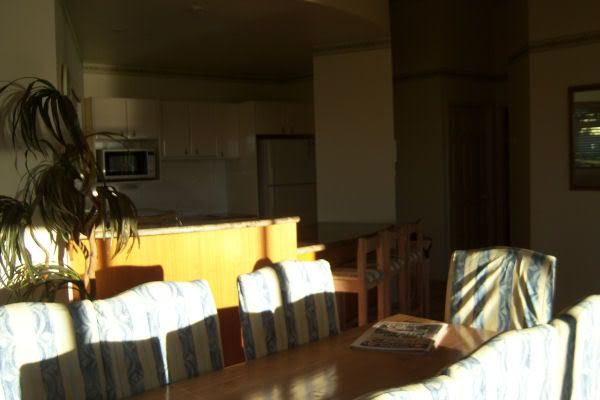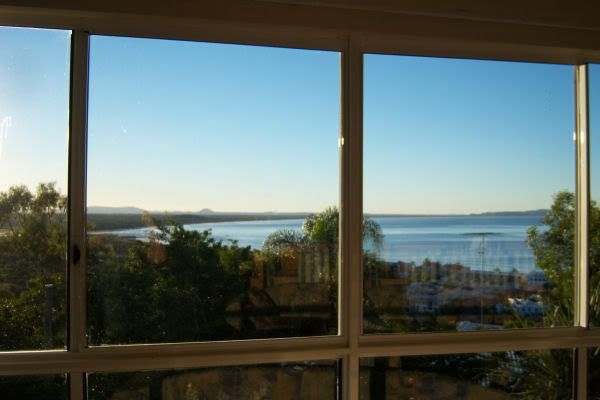 (the last one was the view from our bedroom)
after we were done getting settled we walked down the hill and got some reeeally good chinese food. that night we just relaxed out on the porch and had a couple beers & wine.
the next day we got up & walked down to get some groceries. came back, i made breakfast, and then we packed some stuff up and went down to the beach. it was a liiittle bit chilly but the sun felt great. after a while i convinced Pat to go into the water with me and omg. THAT was cold. the water was so clear though; i would've been bummed if i didn't get to. on the hike back up to the apartment Pat was so sweet.. there were a bunch of flowers that had fallen off the trees and he picked one up and put it behind my ear. i know it's cliche but i absolutely loved it n_n
that night he made me chicken, mashed potatos, and some cauliflower stuff that was phenomenal. after that we spent the night again on the porch. we had our own little niche in the corner.. it was perfect. we also went down to the hot tub for a while. omg heaven.
the following morning i made us french toast and we ate out on the balcony. later on we went for a hike along the beach and we got some of the best pictures ever. go here to see thme:
click click click
(they're all the ones that begin with "Noosa")
when we got back we got started on making pad thai for dinner. i had the exciting job of de-veining the shrimp. omg. they were pre-cooked but they still had the heads on and everything.. nooo one ever told me about the grey gooey stuff that comes out of their head though when you pull it off. made the process a bit more interesting =P then Pat showed me how to make spring rolls. took me a few tries to get it right but they came out really good. but omg.. the pad thai with lime on it.. it was soo good. it was also really nice to have someone cook for me. did the usual that night too; got drunk out on the porch while watching the stars :]
next morning Pat made breakfast and then we just relaxed before we had to check out.
while we were on the train on the way back we watched LOTR to help make time go by quicker. good stuff hehe.
he was just sooo sweet the entire time. he held me every night and told me that i'm beautiful, would brush the hair out of my face, and cuddle me 'til i fell asleep. he's beyond amazing.